Ecolabels for Printed Products
---
Austrian Ecolabel

Österreichisches Umweltzeichen für Druckerzeugnisse (UZ24), Kurzfassung

Österreichisches Umweltzeichen für Druckerzeugnisse (UZ24), Langfassung
---
European Ecolabel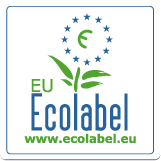 Environmentally friendly print products — what does it take for that? The EU Ecolabel defines some criteria (EU Commission decision of Aug 16, 2012). More about the criteria:
http://eur-lex.europa.eu/LexUriServ/LexUriServ.do?uri=CELEX:32012D0481:EN:NOT
Application documents already available in German here:
www.eu-ecolabel.de/produktgruppen-kriterien.html
EU Ecolabel criteria for converted paper

Commission Decision 2014/256/EU establishing the ecological criteria for the award of the EU Ecolabel for converted paper products | Dossier 11270 | Status: "In Force"
All relevant material:
USER'SMANUAL for the application for the EU Ecolabel for the CONVERTED PAPER PRODUCTS (Final Draft - Version 0.5 of 27/10/2014)
2nd Ad-hoc working group meeting on February 19, 2013 in Brussels
BEUC and EEB comments on the criteria proposal to be voted on 22 November 2013
---
If you have any questions, do not hesitate to contact us!